Hotel Ischia SPA
Wellness center and beauty farm at Hotel Villa Campo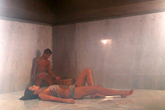 Free entrance for our guests to the thermal pool (34c, 35c ) of the "Residence Baia di Sorgeto", with its waters (salsobromoiodico-sulphuric and MAIL) directly from the Sorgeto source at 105m below surface at 80c.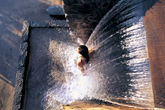 Thermal treatments Terme Augusto Health and Well-Being center " La Rosa " . Adjoining the Hotel there are "La Rosa" Thermal Beauty Farm, a miraculous method of detoxification. Thermal Cures Augusto's.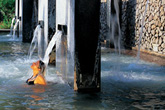 The quality of the alkaline water, containing sodium chloride and sulphate and the effectiveness of the volcanic mud, give absolutely unrivalled results in the field of orthopaedics, in gynaecology, in otorhinolaryngology and dermatology.
---
---
Latest offer
Discover promotions